Wednesday, November 28th, 2012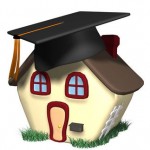 This week in Parliament, Christopher Pincher, MP for Tamworth, asked the Secretary of State for Education what steps have been taken to support parents who wish to home-teach their children.
Under-Secretary of State at the Department for Education, Elizabeth Truss, replied, "The Government respects the right of parents to educate their children at home.  Parents who home educate their children have always taken on the full responsibility for their education.
"Local authorities are responsible for ensuring that provision set out in statements for children with special educational needs is met, including for those who are home educated.  Local authorities also have wider duties towards children in their area who have special educational needs, and can support home educators in providing for such children.
"From 2013-14, parents of home educated young people wishing to send their child to a further education college will be able to register directly with the college without needing to seek the agreement of the local authority."