Tuesday, November 13th, 2012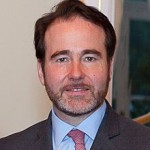 Tamworth MP, Christopher Pincher, spoke up for his constituents concerns on fuel costs in Parliament last night during the Opposition debate on fuel duty.
Mr Pincher said, "It is a pleasure to follow Pamela Nash.  I gently point out to her that there are twice as many Government Back Benchers here tonight than Labour Back Benchers and that is for an Opposition day debate, but we will let that one lie.
"It is great pleasure to participate in this debate, and I congratulate the Opposition on tabling this motion, because it gives us all an opportunity to stand back and admire the brazen brass neck, the unbridled cynicism and the naked opportunism that characterises it.  It seems that the shadow Chancellor is almost congenitally unable to stand and watch a bandwagon pass by without having the urge to jump aboard it
"However, it seems that he has been overtaken with uncharacteristic modesty this evening, because he is not here; he has fallen silent.  For the past few days, he has been beating his chest, beating the drum and complaining about fuel duty increases, but now, this evening, he has donned the mantle of the mute.
"A week after Guy Fawkes night, he has lit the blue touch-paper and withdrawn to a safe distance, leaving his ciphers and his sidekicks to propose and support his motion—and well he might, because we have heard a chorus of amnesia from Labour Members.
"We have heard them speak forgetting all they have done in the past, forgetting what they are saying while they are saying it and forgetting everything they have said when they have sat down.  But we will not forget: we will not forget the meagre 75p increase in pensions; we will not forget the 12 hikes in fuel duty; and we will not forget the increase in fuel poverty between 2004 and 2009.  I want to touch on that issue, because during Labour's tenure."
Bill Esterson, Labour MP for Sefton Central, replied, "According to the House of Commons Library, the proportion of a litre of fuel paid in tax rose from 59% to 75% between 1990 and 1997, whereas between 1997 and 2010 it fell back to 65%.  Does the hon. Gentleman accept those figures?"
Mr Pincher responded, "All I will confirm is that fuel duty would have increased many more times had Labour's Budget been implemented and that 2.8 million more people fell into fuel poverty between 2004 and 2010 as a result of the policies that the Labour Government pursued.  The fact of the matter is that energy prices went up on the watch of the Leader of the Opposition, when he was Secretary of State—that is all he did; he stood there and watched as millions more people fell into fuel poverty.
"I am pleased to say that in my constituency, fuel poverty has fallen by 5% in the past year or so, and we estimate that by 2020 it will have fallen by about 25%.  Thanks to the Government introducing and increasing the cold weather payments, and thanks to the discount of about £120 a year that will help 600,000 vulnerable pensioners, these people will be better off.  The Government are helping them, but it is not enough.
"If we try to stick sticking plaster over a problem such as fuel poverty, we will not resolve it.  That is like treating pneumonia with Angiers junior aspirin.  What we really need to do is get to the actual causes of fuel poverty.  In the 10 years between 2000 and 2010, under the previous Labour Government, £25 billion was spent on trying to alleviate fuel poverty yet the increases in fuel prices swamped those measures.  Now, three-quarters of those who live in the most energy, inefficient homes are in fuel poverty compared with one in 20 of those living in the most energy-efficient.
"If we are serious about dealing with the problem of fuel poverty and dealing with one of the greatest challenges in the cost of living, we need to get a grip on the demand side of the equation.  That means ensuring that homes are properly insulated.  Not only that, but they should have proper and modern boilers and smart meters so that people can for the first time take control over their energy demands and reduce them.  That is what the green deal is all about.
"We need also to deal with the supply side of the energy equation.  A generation ago, there were 15 energy suppliers, but that number has now reduced to just six.  A generation ago, energy bills were relatively straightforward but now people are confused by an array of tariffs.  A generation ago, 75% of people rarely if ever switched their energy suppliers.  That is still the case.  If we are serious about dealing with one of the biggest challenges and biggest drains on people's means, we need to deal with energy costs.
"I hope that the Government's proposals in the draft Energy Bill, to which I look forward, will ensure that people are put on the best and cheapest tariffs and that we invest in new nuclear and shale gas, which Labour left behind for 10 years, so that we secure our energy supply and are not exposed to international gas and hydrocarbon volatility, which has caused so much distress to bill payers over the past 10 years.
"The Government must also be careful in that Bill, because although we need to ensure that we have a sufficient, resilient and diverse supply of energy, we must ensure that the mechanism to deliver that capacity does not place undue burdens on the industry that will deliver it.
"The industry reckons that the capacity mechanism could increase its costs, which it could pass on, by anywhere between £3 billion and £13 billion, meaning that anywhere north of £14 a year could be added to energy bills.  We need to ensure that the Energy Bill does not have the perverse effect of adding to energy bills as it tries to reduce them.  I hope that the Minister will pass on that message to his colleagues in the Department of Energy and Climate Change.
"For the moment, let us thank the Labour party for tabling the motion and enjoy the theatre of the absurd.  It is an absurd prospect: the Labour party introduced the fuel duty escalator, increased fuel duty and wanted to hike it again if it won the last election, but it is now proposing to freeze fuel duty by closing the tax loopholes that its own labyrinthine Treasury policies allowed.
"I am sure that the Chancellor is aware of the cost to the country of fuel duty, but I think that the country is also aware of the cost to it of the previous Labour Government, a grisly experiment that it will not want to repeat."