Friday, December 4th, 2009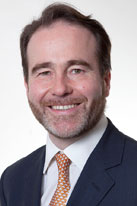 Christopher Pincher
Conservative Member of Parliamentary for Tamworth
Christopher Pincher was first elected MP for Tamworth in May 2010 with a majority of 6,090. Christopher was re-elected in 2015 with an increased majority of 11,302.
Born and bred in Staffordshire, and a Midlander through and through, Christopher is committed to representing Tamworth residents.
Christopher believes strongly in the power of local communities where people look after one another, support their local schools and hospitals and post offices, respect common traditions and stand together against the threat of crime and anti-social behaviour.
After becoming MP in 2010, Christopher worked conscientiously to get Britain back on track. Along with advocating issues relevant to Tamworth, Christopher specialized in national issues, including: energy, climate change, and defence. He was appointed to the Energy and Climate Change Select Committee and also served on the Armed Forces Bill Committee.
Click here to view Christopher's full bio.
July 2022
M
T
W
T
F
S
S
« Feb
1
2
3
4
5
6
7
8
9
10
11
12
13
14
15
16
17
18
19
20
21
22
23
24
25
26
27
28
29
30
31

Archives
Tamworth Conservatives News