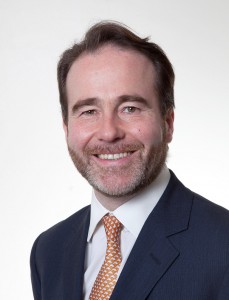 Christopher Pincher is the Conservative Member of Parliament for Tamworth.
Christopher was born in Walsall and grew up in Wombourne near Wolverhampton.
After reading history at the London School of Economics, Christopher joined a major IT management consultancy firm where he worked for 18 years.  Christopher's work for the management consultancy firm educated him on a wide variety of industries from retail to financial services, including six months working in Saudi Arabia and one year in France.
A Conservative member since 1987, Christopher has campaigned hard for the Britain he believes in.  He believes strongly in local communities where people look after one another, support their local schools and hospitals, respect common traditions and stand together against the threat of crime and anti-social behaviour.
In his limited spare time outside of his work in politics, Christopher is a member of Tamworth's Hodge Lane nature reserve.  He enjoys golf, horse racing, grand prix (watching not driving!), and books by Evelyn Waugh, Arnold Bennett, R L Stevenson, John Buchan and Simon Raven.
For more information about Christopher Pincher, please visit his website at christopherpincher.com
You can follow Chris on Twitter via this link: