Sunday, October 16th, 2016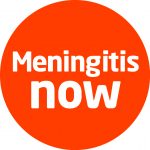 Christopher Pincher, MP for Tamworth, has backed calls by leading UK meningitis charity, Meningitis Now, encouraging young people to protect themselves from a deadly strain of bacterial meningitis.
Following a worrying increase of 809% in meningococcal (group W) meningitis cases in the past 5 years, the government launched a vaccination programme to protect young people aged 14-15 through schools, and those aged 17 to 18 through their GP.
Despite the introduction of this vaccine, and the increased risk to students and young people, the uptake of the Men ACWY remains very low, with 17.7% of 17 and 18 year olds within the West Midlands taking up the vaccine, and 17.4% across England.
Young people and particularly first year university students are at an increased risk from meningococcal bacteria, which can cause meningitis and septicaemia.  Early signs can go undetected, and in young people can be put down to a bout of the flu, or even a hangover.
Mr Pincher said, "As many young people as possible need to be vaccinated against this dreadful disease.  Two deaths of students in September, one from Northumbria and the other from South East London, highlight just how prevalent this is and how preventative measures are essential."
Liz Brown, Chief Executive at Meningitis Now, said, "We welcome Christopher Pincher's support in calling on young people across the UK to get the Men ACWY vaccine.  It is particularly poignant given the sad news of a student death at the University of Northumbria from Men W.
"Young people, especially those attending university for the first time should, if they haven't done so already, take immediate action to protect themselves from this dangerous meningitis bug.  The vaccination is free and available through GP practices for 17-18 year olds, and first year university students, up to the age of 25."
For more information on the vaccine, or to download the signs and symptoms app for your phone visit www.meningitisnow.org.