Thursday, August 11th, 2016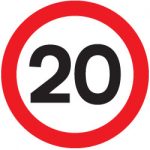 Christopher Pincher, MP for Tamworth, has drawn attention to the Constituency Road Safety Dashboard developed by the Parliamentary Advisory Council for Transport Safety (PACTS) alongside Direct Line.
The PACTS Road Safety Dashboard was developed to compare and analyse road casualty data in order to consider the progress already made, and how it can be improved.  It allows analysis of local areas to be run against national scores.  The United Kingdom has a good road safety record but there is still more to do to reduce casualties nationwide.
Mr Pincher said, "It is reassuring to see that Tamworth's KSI (Killed or Seriously Injured) index is 30% lower than the national average, and that the work being done across the constituency to improve road safety is taking root.
"There are still too many victims of motoring incidents and too many grieving families and we should not take accidents for granted.  There is still work to do and this resource is invaluable to see where we can tailor our action as a community to stamp out road incidents in Tamworth and surrounding areas."
To explore local results yourself using the Dashboard, visit www.pacts.org.uk/dashboard.