Thursday, August 11th, 2016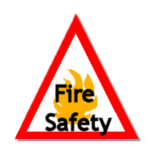 Tamworth's MP, Christopher Pincher, wants to make sure local people are kept safe from fire and to inform of the new services provided by Staffordshire Fire's new Community Advice Team.
In order to ensure your home is safe from the dangers of fire, you should make sure you have a smoke alarm installed on each floor.
The Community Advice Team has been set up to provide tailored advice on how to protect your home or business from fire.  You can also book a risk assessment, which can include the fitting of equipment or smoke alarms.  Smoke alarms are an important way to ensure extra time for escape in the event of a fire by providing early warnings.
Each death involving a fire is thoroughly investigated and costs the Fire & Rescue Service and other blue lamp services approximately £1million.  So investing in fire prevention and awareness is not just the right thing to do, it is the cost effective thing for everyone to do.
Mr Pincher said, "I urge anyone with concerns about potential fire risks to contact the Community Advice Team now.  The services they offer can allow local people to fireproof their homes and businesses, as well as locate any potential risks that may have been overlooked.
"Do not take the chance of a fire in winter.  People should get their homes thoroughly checked this summer."
Anyone interested in contacting the Community Advice Team can call 0800 0241 999 between 8am and 6pm from Monday to Friday.