Thursday, December 13th, 2012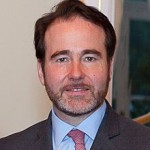 Tamworth's MP, Christopher Pincher, has spoken out about the collapse of Drive Assist describing it as a "tragic blow and at the worst possible time for the employers of drive assist."
Drive Assist were placed into administration late Tuesday evening informing 259 people that they will be made redundant with immediate effect.  The credit hire firm lost significant contracts throughout the year resulting in a pre-tax loss of £233.4m.
Mr Pincher said, "The news from Drive Assist is bad for Tamworth and a tragedy for the 259 people that have lost their jobs.  There is never a good time to lose your job but job losses just before Christmas create even more heartache and anxiety.
"I am meeting the administrators, Zolfo Cooper, on Friday to discuss people's concerns with them.  My emphasis will be on what they can do to save as many jobs as possible and what they will do to ensure that all staff receive as much information as possible and as much help as possible in finding new work.
"We have had good economic news in our town recently.  Unemployment fell to its lowest level since the crash and job vacancies increased.  I ran a Jobs Fair last month and over 30 companies, big and small, local and national, came to recruit staff.  But the collapse of Drive Assist casts a black cloud over our local economy.  Zolfo Cooper, Job Centre Plus, the Council, local employers and I must do all we can to help lift that cloud.
"I will contact the Job Centre to ensure they are ready to deal with new people looking for work and I am happy to put Drive Assist staff in touch with all the companies that attended my Jobs Fair to see if they are able to help.
"In Prime Minister's Questions, I asked David Cameron to meet with me to discuss employment issues in Tamworth and he has agreed.  I will raise with him the specific case of Drive Assist and what he can do to help.  Once I have met the administrators and met the Prime Minister I will report back to local people."