Sunday, July 22nd, 2012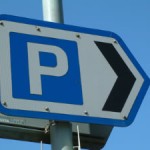 Tamworth is set to become one of the cheapest towns in the regional for car parking, thanks to it's Conservative controlled Borough Council.
From August 1, Tamworth Borough Council is cutting the cost of parking in the Jolly Sailor and Riverdrive car parks from £2.50 to £1.50 all day and introducing a new £1 charge for three hours parking.
The Borough Council is bringing in the changes in response to calls from town centre traders and shoppers for reductions in the cost of car parking charges and a wider choice of parking options.
Council Deputy Leader, Cllr Rob Pritchard, said, "We have listened to what people have been telling us, and that is that they want to see cheaper, more flexible parking within Tamworth town centre.
"Tamworth is one of the cheapest places to park in Staffordshire.  We are hoping that the introduction of these new tariffs will act as a boost to town centre trade and tourism.  We are committed to seeing the town centre thrive and our car parks are a big factor in helping to make this happen."